ROOF REPLACEMENT IN Timberwood Park, TX
Roof replacement and installation in Timberwood Park, TX can be hassle free when you work with Wilson Roofing and Renovations.
Fast Roof replacement in Timberwood Park, TX
Your roof is the main thing protecting you and your property. While roof repairs can extend its lifespan, you'll need a new roof eventually. When that time comes, you should work with a professional.
Wilson Roofing and Renovations knows that your roof is constantly exposed to the elements. You can trust our experience to give you the best results, because we want you to feel safe.
That's one of many reasons that we do the work ourselves. Some companies use subcontractors for their roofing, but we want you to know you're getting us when you hire us.
You'll also get quality recommendations, like Atlas and CertainTeed products. If you've got a preferred brand, feel free to let us know. Either way, though, we'll work with your budget to get the best outcome.
If you're thinking of doing your own roofing, we advise against it. There are a lot of safety risks, and you could end up spending the same or more. Let us use our professional gear and knowledge for you.
We can even do metal roofing and follow all of the city codes for a secure roof. When you're ready to get started, give us a call today and schedule your inspection and estimate!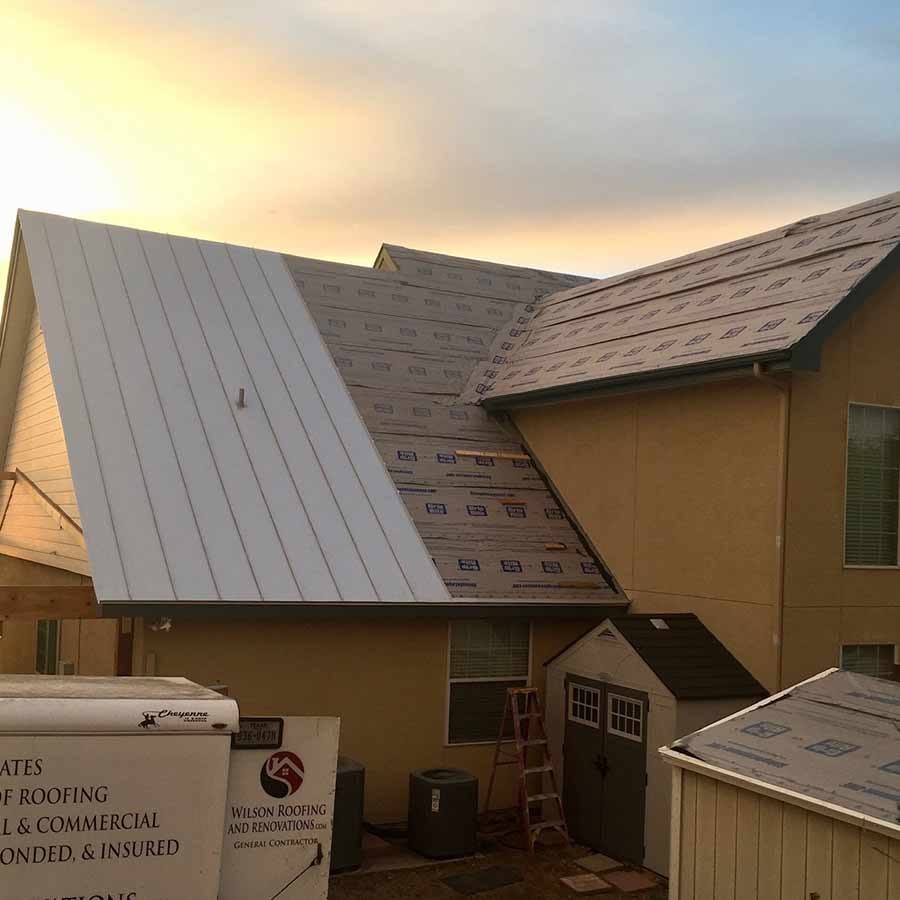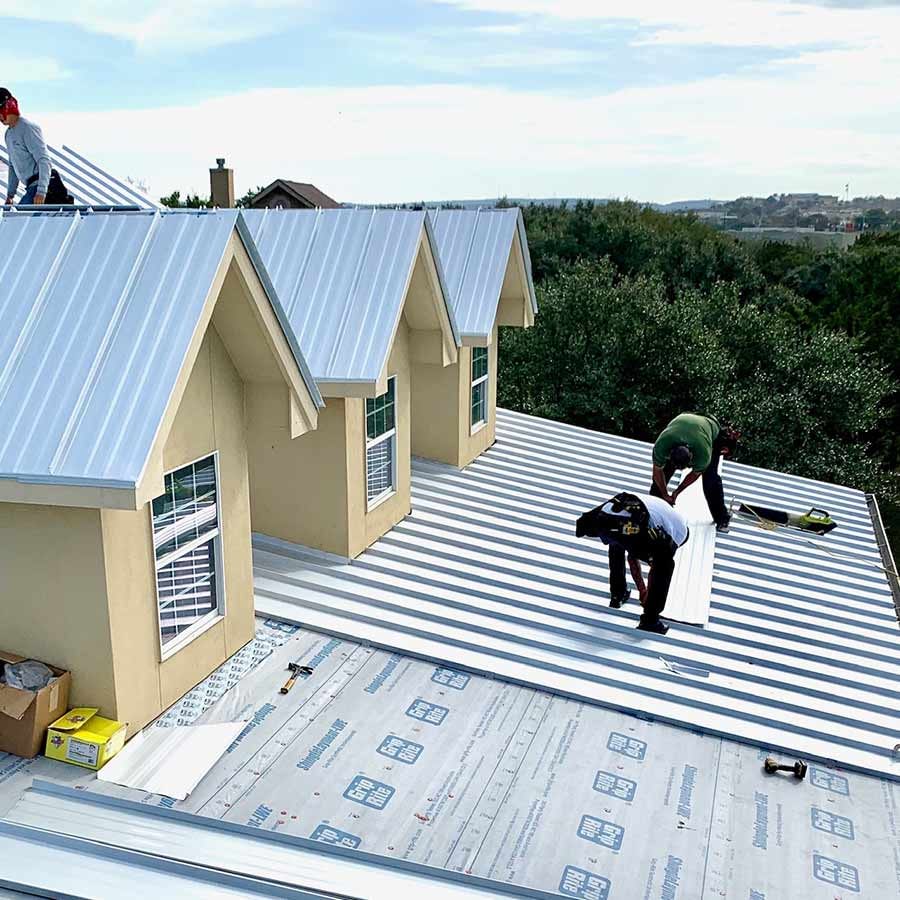 We Know roof Replacement in Timberwood Park, TX
When it comes to your roof, there's always a risk of injury. However, there's also a chance that someone else would do it wrong. That's why you can trust our process to give you the best results:
We'll start with an inspection and estimate that's as close to the final number as possible.
The old roofing will be taken off.
Our team will install waterproofing at the lowest points, as well as a drip edge and underlayment.
We'll work from bottom to top on your roof, laying down a starter shingle to begin.
The ridge cap and flashing are then installed.
Your new roof will be cleaned and sealed.
Any extra materials will be removed along with our equipment. We'll also sweep your lawn for any debris.
Since we believe in quality, a final check is performed to make sure everything meets our standards.
We'll register your roofing warranty.
We know how much a roof replacement in Timberwood Park, TX can be. That's why we want you to get the most out of your new roof, so call us today and schedule your estimate to start feeling secure!
Lasting Roof Replacement in Timberwood Park, TX
Some parts of the country differ when it comes to roofing codes. A major difference is usually regarding a second layer of materials, with many banning the idea. That's because two layers of roofing can get heavy fast, even if you go with something as light as asphalt shingles. It's not just about the materials, though, because water can pool on your roof, or debris can get blown up there.
There's also age to think about, because an older roof definitely can't handle the same weight strain. Your roof deck is made of wood, which can warp as it gets old. It could also be weakened from any moisture that gets in, especially from a leak in your materials. Stagnant water can attract mold, which can do even more damage to your roof. If you notice signs of a leak, like bubbling paint or water stains, you might need a roof replacement in Timberwood Park, TX.
You might just want to upgrade your roof with modern materials or change the aesthetic. Since your roof can affect curb appeal, you always want to get the most out of it. Trust our professionals at Wilson Roofing and Renovations when you call us today and schedule your estimate!
Don't just take our word for it. We have hundreds of happy customers.
I'm giving Wilson Roofing and Renovations Five stars. I appreciate the professionalism and friendliness. My experience with this company was a positive one; from the initial call with Brad to the contractors (Mark and John) arriving on-time to re-install my flue cap. The contractors made sure there was no other damage to my roof and ensured that the other caps were in place and secure. 

Wilson Roofing and Renovations did a great job, their men worked all day till the job was done. If I could give them 6 stars I would. Mark and Johnny were very friendly and informative throughout the process with the insurance company. GREAT job and will definitely use them again.

Was very apprehensive about the process, but Wilson Roofing and Renovations was professional in every aspect of the process. Brad's entire team is exceptional.
I am thrilled with the new roof and the painting of the 4,500 sq ft house all completed in just 4 days. A company that stands by their word and produces what they promise.

I needed some minor repairs completed to my home in preparation for selling it and Mark and his team were great. From Mark keeping his word about when the estimate would be given to the price, the entire process couldn't have been smoother!

Wilson Roofing completed work on my metal roof on two commercial buildings. The work was done promptly and completely. They came back out and reviewed all the work and even returned for a small bolt that still needed to be sealed. Very happy with the quality of work and materials they used.

I hired Wilson Roofing and Renovations to replace a roof on my home after hail damage. Not only was Brad and his team super professional, but they also got it done quickly, communicated well, did it for a great price and did a really great

Fantastic from initial contact through job completion. Brad communicated all his ideas in person and through the estimate and Sergio and the crew delivered on the promised roof. Had to replace it due to hail and hope it doesn't happen again soon, but would call them in a hurry if it does.