ROOF REPLACEMENT IN Stone Oak, TX
Roof replacement and installation in Stone Oak, TX can be hassle free when you work with Wilson Roofing and Renovations.
Top Roof replacement in Stone Oak, TX
There are many signs that your roof needs to be replaced as time goes by. Shingles can go missing, flashing can get damaged, or you might start to notice water spots on the ceiling.
Whatever the reason for your concern, you need a professional for the best results. Wilson Roofing and Renovations is here for all of your roofing needs, and we do it all ourselves.
Some companies hire the work out to subcontractors, but that's not us. When you hire us, you get our team of experts. With that, you get all of our experience and knowledge of roofing.
We've worked with several products from top manufacturers. Two of our favorites are CertainTeed and Atlas for quality products, but we'll be happy to use whatever you prefer.
We also know that a lot of homeowners like to do things themselves. There are many safety risks with roofing, though, so we recommend letting us help. 
Since you could spend the same either way, there's no reason to risk an injury. We also work with metal, while some companies won't. To get a new roof that meets safety codes, call us today for an estimate!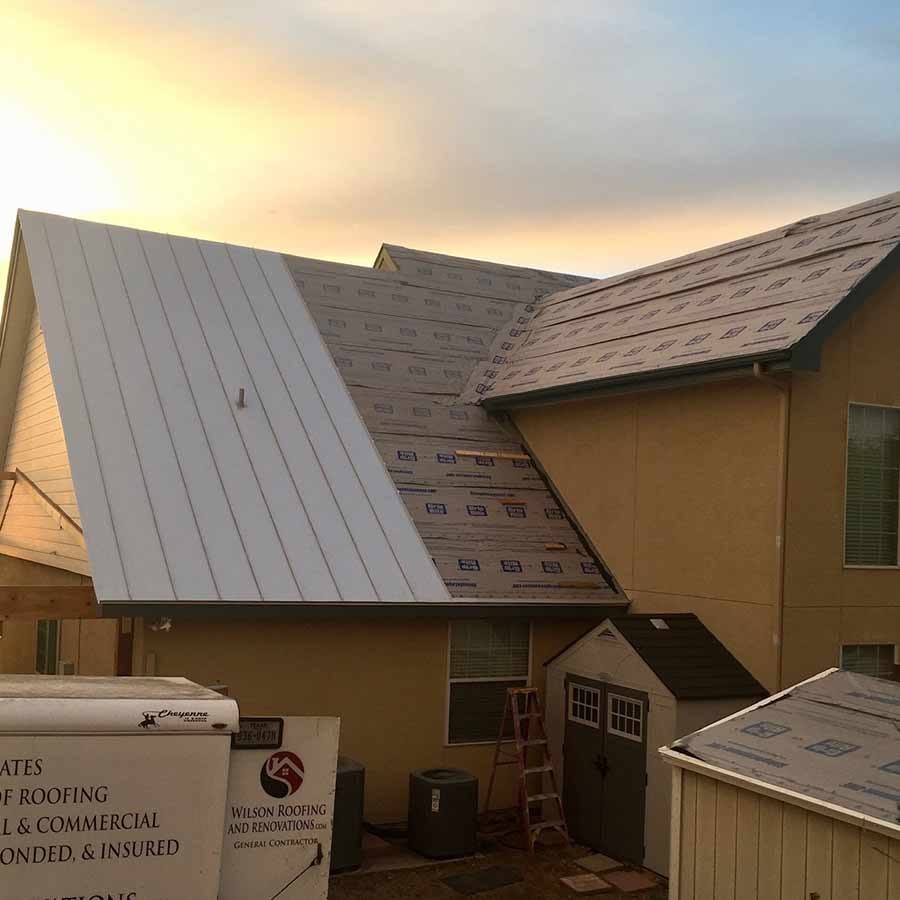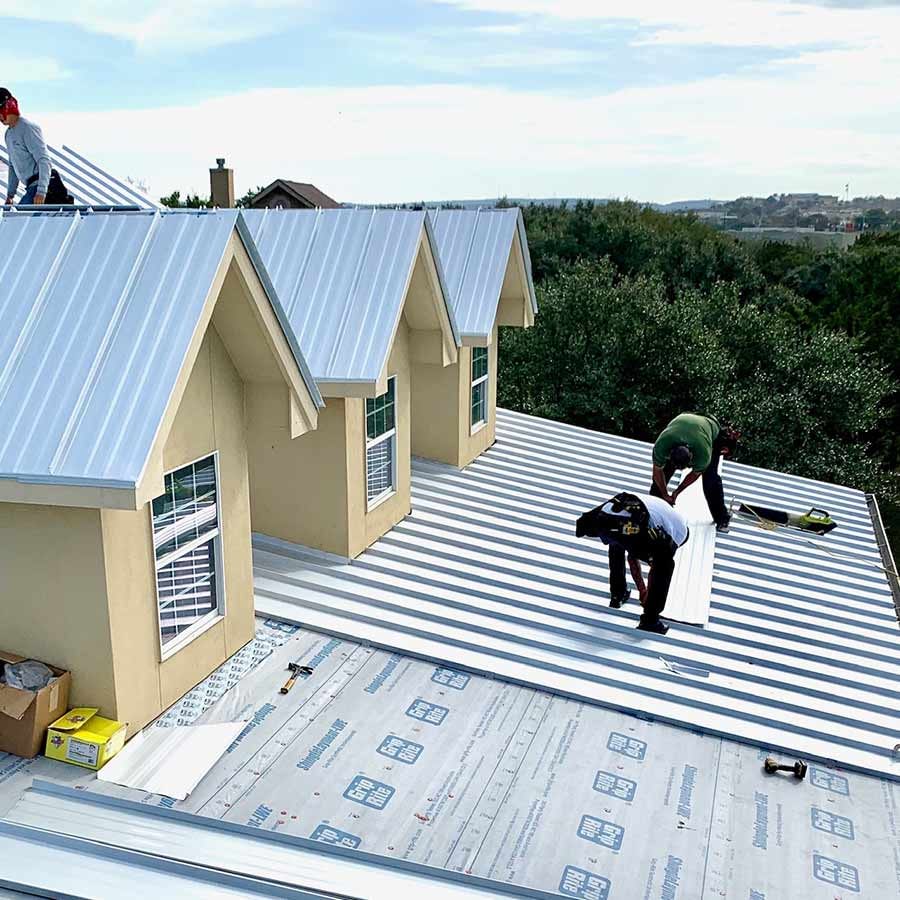 Need roof Replacement in Stone Oak, TX?
When we said there are many risks involved with improper roofing, we weren't kidding. That's just one reason to trust us with your roof. We've developed a process that's efficient and secure:
Your roof will be inspected, and we'll give you a close estimate.
The original roofing materials will be removed.
Fast installation of waterproofing at the dips, a drip edge, and underlayment to give you a buffer.
We'll use a starter shingle at the bottom of your roof and work out way up to the top.
Installation of a ridge cap and flashing.
Your roof is cleaned and sealed.
Our team will search your yard for excess debris after we put away all of the equipment and extra materials.
 We believe in quality, so we'll do a final check of your roof to make sure everything is done right.
We'll help you register your roof warranty.
Our process has given customers the best results. If that's what you want out of your roof replacement in Stone Oak, TX, don't hesitate to give us a call today and schedule your estimate!
quality Roof Replacement in Stone Oak, TX
We haven't talked about codes much, but not all cities are the same. Some areas of the country won't allow a second layer of roofing to be installed over the first for weight concerns. Even if you choose a lightweight material like shingles, roofing codes take into account water that might gather or debris. All of these add to the weight of your roof and could cause a collapse without adherence to the codes.
They also consider the age of your home, because the wood beams of your roof deck can be affected. If you've never worked with wood, it can warp over time. That could leave your roof buckled, or worse. Any kind of leak could also lead to moisture damage or mold growth, both of which weaken your roof deck. These are the kinds of things that will be addressed when you work with our team.
If you notice bubbles in your paint, shingles missing, or it's just been a while since your last inspection, you've come to the right place. Call us today about your roof replacement in Stone Oak, TX and let us get you started with a proper estimate!
Don't just take our word for it. We have hundreds of happy customers.
I'm giving Wilson Roofing and Renovations Five stars. I appreciate the professionalism and friendliness. My experience with this company was a positive one; from the initial call with Brad to the contractors (Mark and John) arriving on-time to re-install my flue cap. The contractors made sure there was no other damage to my roof and ensured that the other caps were in place and secure. 

Wilson Roofing and Renovations did a great job, their men worked all day till the job was done. If I could give them 6 stars I would. Mark and Johnny were very friendly and informative throughout the process with the insurance company. GREAT job and will definitely use them again.

Was very apprehensive about the process, but Wilson Roofing and Renovations was professional in every aspect of the process. Brad's entire team is exceptional.
I am thrilled with the new roof and the painting of the 4,500 sq ft house all completed in just 4 days. A company that stands by their word and produces what they promise.

I needed some minor repairs completed to my home in preparation for selling it and Mark and his team were great. From Mark keeping his word about when the estimate would be given to the price, the entire process couldn't have been smoother!

Wilson Roofing completed work on my metal roof on two commercial buildings. The work was done promptly and completely. They came back out and reviewed all the work and even returned for a small bolt that still needed to be sealed. Very happy with the quality of work and materials they used.

I hired Wilson Roofing and Renovations to replace a roof on my home after hail damage. Not only was Brad and his team super professional, but they also got it done quickly, communicated well, did it for a great price and did a really great

Fantastic from initial contact through job completion. Brad communicated all his ideas in person and through the estimate and Sergio and the crew delivered on the promised roof. Had to replace it due to hail and hope it doesn't happen again soon, but would call them in a hurry if it does.