ROOF REPLACEMENT IN Shavano Park, TX
Roof replacement and installation in Shavano Park, TX can be hassle free when you work with Wilson Roofing and Renovations.
Need Roof replacement in Shavano Park, TX?
As the years go by, your roof can take a lot of punishment. Whether it's from the weather or age, roofing materials can't last forever. When your roof needs work, you should trust a professional.
Wilson Roofing and Renovations is here to help with our team of experts. You won't have to worry about someone else doing the work, because we don't use subcontractors. 
We've been doing this for a long time, so we know the best manufacturers. Because of that, we know quality products that last. Two of our favorites are Atlas and CertainTeed.
Still, if you prefer another brand, feel free to let us know. We want you to be satisfied with your roofing results. That's one of many reasons we suggest letting us help instead of trying to do things yourself.
You could end up with an uneven roof, or damaging things further. Not only that, but we offer many options to choose from, like metal roofing. We also keep track of safety codes, so you'll be secure.
Some areas can't have two layers of roofing materials, due to safety concerns. We'll make sure that everything is done up to code and effectively, so call us today for an estimate!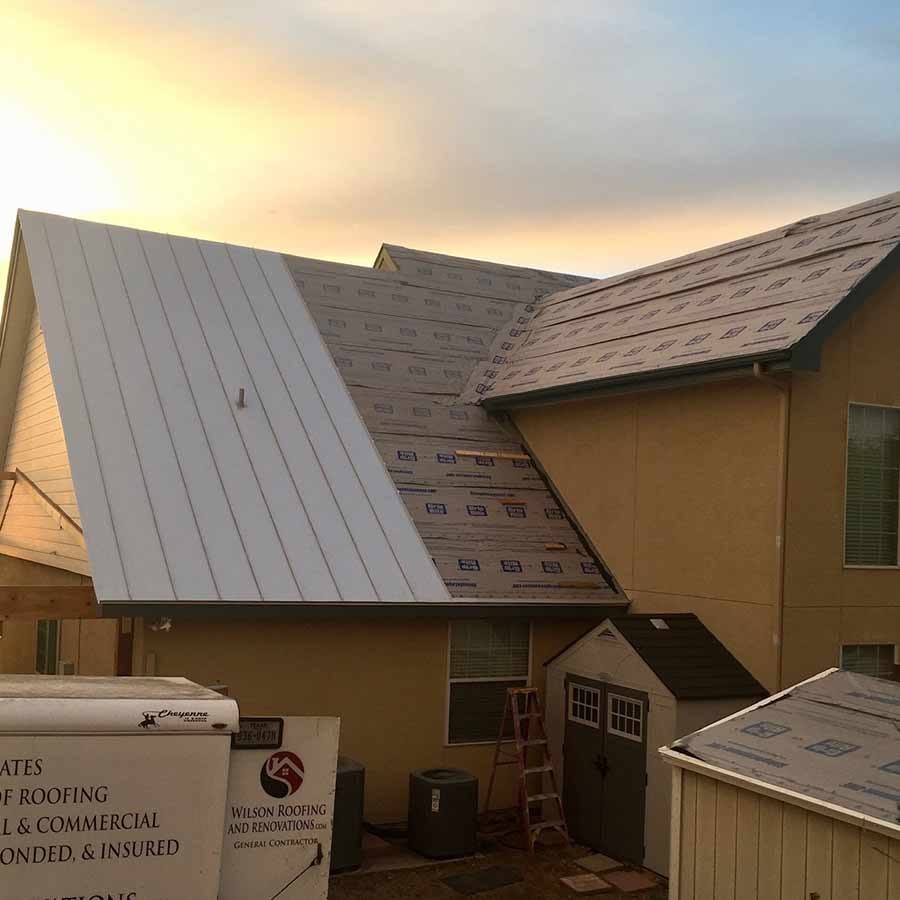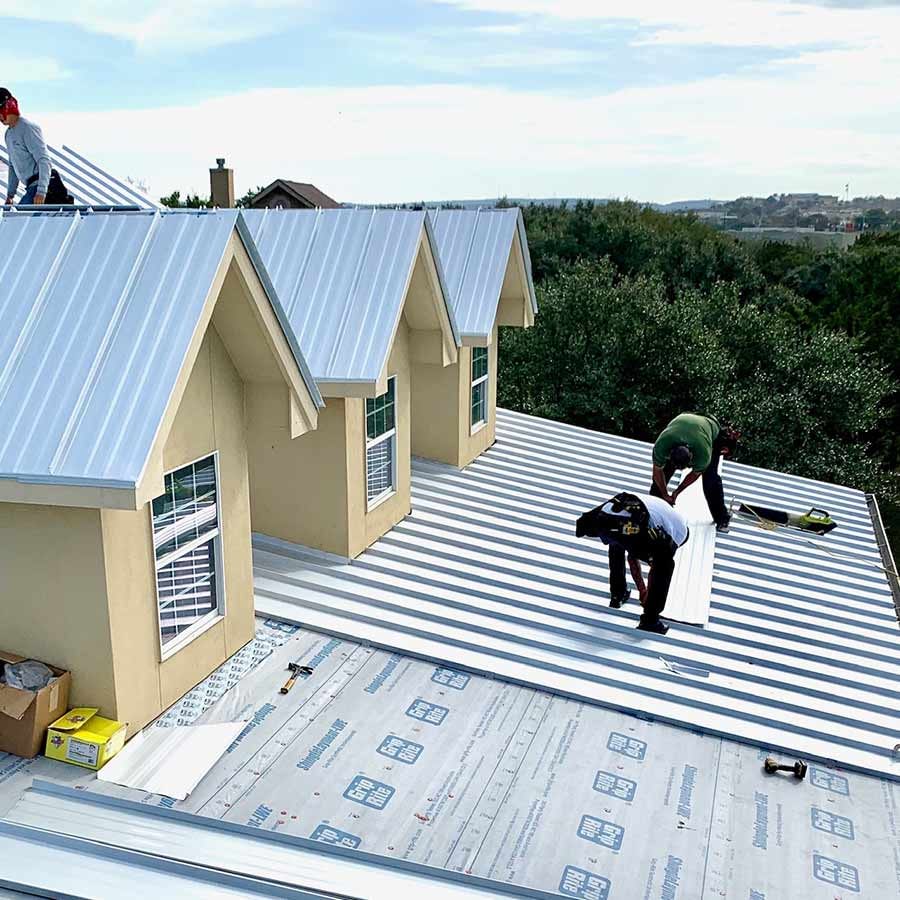 Expert roof Replacement in SHAVANO PARK, TX

We've mentioned roof safety a few times, because it's so important and there are multiple risks. Wilson Roofing and Renovations has proven steps that let us quickly and safely take care of your new roof:
We'll give you an inspection and close estimate to the final quote.
The old roofing is stripped off.
We'll install waterproofing near the low points of your roof. We'll also install a drip edge and underlayment.
Shingles are then installed, beginning with a starter shingle at the bottom working up.
Flashing and a ridge cap are placed.
Your new roof is cleaned off and sealed for protection.
Any excess materials or gear is removed. We'll do a thorough search of your property for any debris, too.
Before we leave, we'll check your property one more time to make sure everything is secure.
We'll help you register your roof's warranty.
We know that a roof replacement in Shavano Park, TX can get expensive. That's why you want to get the most out of it by hiring our experts. Give us a call today to get started with an estimate!
Let Us Do Your Roof Replacement in SHAVANO PARK, TX

When it comes to your roof, safety codes can vary from city to city. One reason is because multiple layers of materials can affect the integrity of your home's structure. It could be due to the material weighing too much for your foundation, but it could also consider collected rainfall. It all adds up in weight, and a lot of buildings can't take that kind of heaviness. Even lightweight shingles can get to be too much.
Another factor to think about is the age of your home. The beams of your roof are wood, which can warp as the years go by. Not only can that take a toll on your structure, but any moisture can also weaken the wood. Between leaks and humidity, stagnant water can attract mold growth to damage your roofing. In any case, a professional like
Wilson Roofing and Renovations can make sure that your roof is secure when the paint starts to peel.
We want to give you peace of mind living underneath a roof you can trust. When you want to get started on your roof replacement in Shavano Park, TX, give us a call today and schedule your inspection and estimate!
Don't just take our word for it. We have hundreds of happy customers.
I'm giving Wilson Roofing and Renovations Five stars. I appreciate the professionalism and friendliness. My experience with this company was a positive one; from the initial call with Brad to the contractors (Mark and John) arriving on-time to re-install my flue cap. The contractors made sure there was no other damage to my roof and ensured that the other caps were in place and secure. 

Wilson Roofing and Renovations did a great job, their men worked all day till the job was done. If I could give them 6 stars I would. Mark and Johnny were very friendly and informative throughout the process with the insurance company. GREAT job and will definitely use them again.

Was very apprehensive about the process, but Wilson Roofing and Renovations was professional in every aspect of the process. Brad's entire team is exceptional.
I am thrilled with the new roof and the painting of the 4,500 sq ft house all completed in just 4 days. A company that stands by their word and produces what they promise.

I needed some minor repairs completed to my home in preparation for selling it and Mark and his team were great. From Mark keeping his word about when the estimate would be given to the price, the entire process couldn't have been smoother!

Wilson Roofing completed work on my metal roof on two commercial buildings. The work was done promptly and completely. They came back out and reviewed all the work and even returned for a small bolt that still needed to be sealed. Very happy with the quality of work and materials they used.

I hired Wilson Roofing and Renovations to replace a roof on my home after hail damage. Not only was Brad and his team super professional, but they also got it done quickly, communicated well, did it for a great price and did a really great

Fantastic from initial contact through job completion. Brad communicated all his ideas in person and through the estimate and Sergio and the crew delivered on the promised roof. Had to replace it due to hail and hope it doesn't happen again soon, but would call them in a hurry if it does.