ROOF REPLACEMENT IN Boerne, TX
Roof replacement and installation in Boerne, TX can be hassle free when you work with Wilson Roofing and Renovations.
Quick Roof replacement in Boerne, TX
Time is the great equalizer, and your roof is exposed to daily wear you might not realize. Wilson Roofing and Renovations wants to make sure you and your home are protected correctly!
One of our pet-peeves is companies that hire a subcontractor for the work, so we don't do that. When you hire us, we're exactly what you're going to get for your replacement.
We love using products from CertainTeed and Atlas because of their quality. However, we understand that you might have a favorite manufacturer, so we're open to use whatever you want.
There are online tutorials, but we strongly urge you to hire a professional. We have access to safety equipment and we're experienced at it, so don't get hurt for about the same cost.
Many contractors won't use metal roofing, but we do. We want you to get the roof you want, as long as it meets the city codes that our experts are aware of. Like, we probably can't do a second layer of roofing.
You can't put a price on personal safety and security, so call us when you want peace of mind. Dial 210-764-4111 today or fill out the online form to get started with a free inspection and estimate!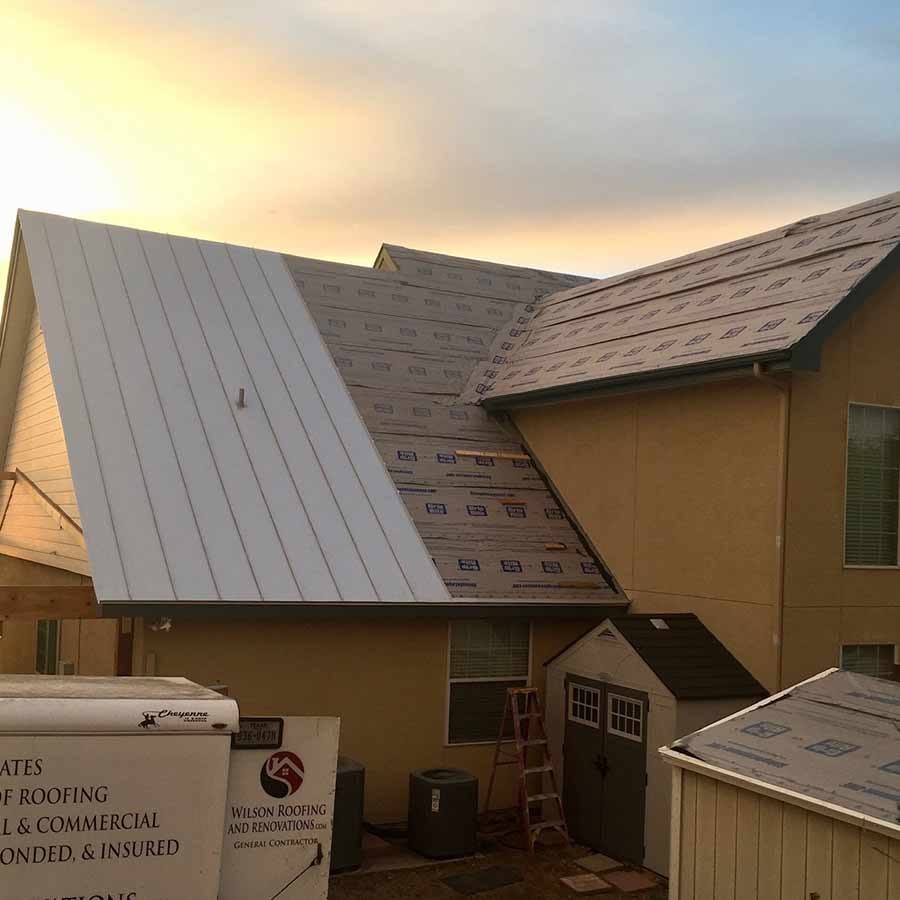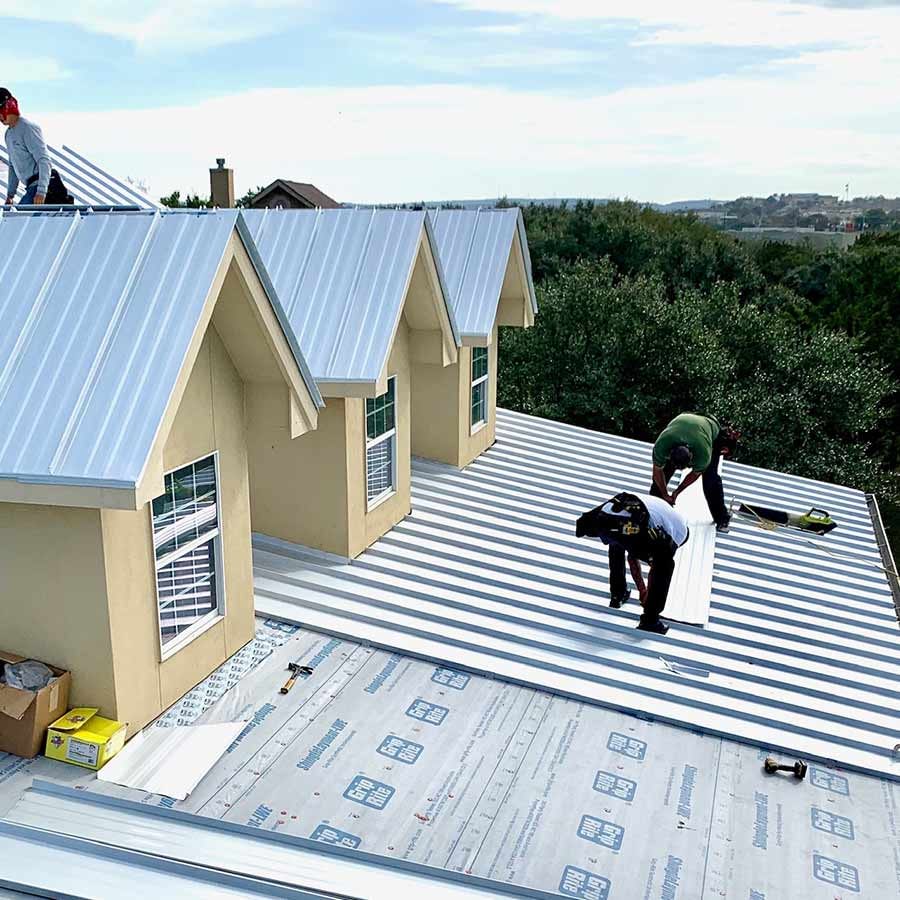 Our Process of roof Replacement in BOERNE, TX
One of the main reasons we always suggest a pro is because of the safety risks with roofing. We have a process that lets us safely replace your roof while giving you a quality replacement:
You'll receive a free estimate with the closest amount of damage.
We'll remove the old roofing.
Waterproofing gets installed at the low points, along with the drip edge and underlayment for best protection.
Starting at the bottom of your roof, we'll put down shingles to the top of each rise.
A ridge cap and flashing gets installed.
We'll clean and seal your roof.
Extra materials and equipment get put away before our team does a sweep of your yard for debris.
To make sure our standards are met, we'll do a final check to maximize the results.
Your roofing warranty gets registered.
Whether you're familiar or not, a roof replacement in Boerne, TX can be costly. We'll reduce the time and labor where we can, but we want you to get the best quality for your money when you call us!
The Best Roof Replacement in BOERNE, TX

There are areas of the country where city codes won't accept layered roofing due to structural integrity. While that could mean the material you want is too heavy, you also have to account for any kind of debris or collected water that might end up there. That's why multiple layers of shingles could prove too much, even though asphalt shingles are lighter than other materials.
Old age is also a huge factor to think about when it comes to weight and materials. Wood can warp and weaken over time, so an old home isn't about to hold up a slate roof. The damage to wood can be exacerbated with moisture or mold, which is why we recommend hiring a professional. We can give you a roof replacement in Boerne, TX if anything is wrong or you notice the paint starting to bubble.
Maybe you just want a change of scenery when you look up in the morning. Whatever the reason for your new roof, Wilson Roofing and Renovations can get you started with a free estimate. Give us a call at
210-764-4111 for the results you deserve!
Don't just take our word for it. We have hundreds of happy customers.
I'm giving Wilson Roofing and Renovations Five stars. I appreciate the professionalism and friendliness. My experience with this company was a positive one; from the initial call with Brad to the contractors (Mark and John) arriving on-time to re-install my flue cap. The contractors made sure there was no other damage to my roof and ensured that the other caps were in place and secure. 

Wilson Roofing and Renovations did a great job, their men worked all day till the job was done. If I could give them 6 stars I would. Mark and Johnny were very friendly and informative throughout the process with the insurance company. GREAT job and will definitely use them again.

Was very apprehensive about the process, but Wilson Roofing and Renovations was professional in every aspect of the process. Brad's entire team is exceptional.
I am thrilled with the new roof and the painting of the 4,500 sq ft house all completed in just 4 days. A company that stands by their word and produces what they promise.

I needed some minor repairs completed to my home in preparation for selling it and Mark and his team were great. From Mark keeping his word about when the estimate would be given to the price, the entire process couldn't have been smoother!

Wilson Roofing completed work on my metal roof on two commercial buildings. The work was done promptly and completely. They came back out and reviewed all the work and even returned for a small bolt that still needed to be sealed. Very happy with the quality of work and materials they used.

I hired Wilson Roofing and Renovations to replace a roof on my home after hail damage. Not only was Brad and his team super professional, but they also got it done quickly, communicated well, did it for a great price and did a really great

Fantastic from initial contact through job completion. Brad communicated all his ideas in person and through the estimate and Sergio and the crew delivered on the promised roof. Had to replace it due to hail and hope it doesn't happen again soon, but would call them in a hurry if it does.