ROOF REPAIR IN SAN ANTONIO​
Whether you've got a small leak or extensive storm damage, let Wilson Roofing and Renovations help with your roof repair in San Antonio.
Roof Repair in San Antonio, TX You Can Trust
When it comes to your roof, you want someone you can count on for the best results. We've got experience with every type of roofing you can imagine, so you've come to the right place.
The last thing you want to worry about when water's leaking from the ceiling is who you can call at 2 in the morning. That's why we also offer emergency roof repair in San Antonio, TX.
As homeowners ourselves, we understand that roof damage doesn't wait between 9 and 5. Our 24/7 call service is available, and our team is standing by to help at any hour.
Of course, we don't expect you to just take our word. We encourage you to check sites like HomeAdvisor or Google and see how satisfied our customers are.
Whether it's an emergency or not, feel to call us anytime at 210-764-4111 and let us know what we can do for your roof!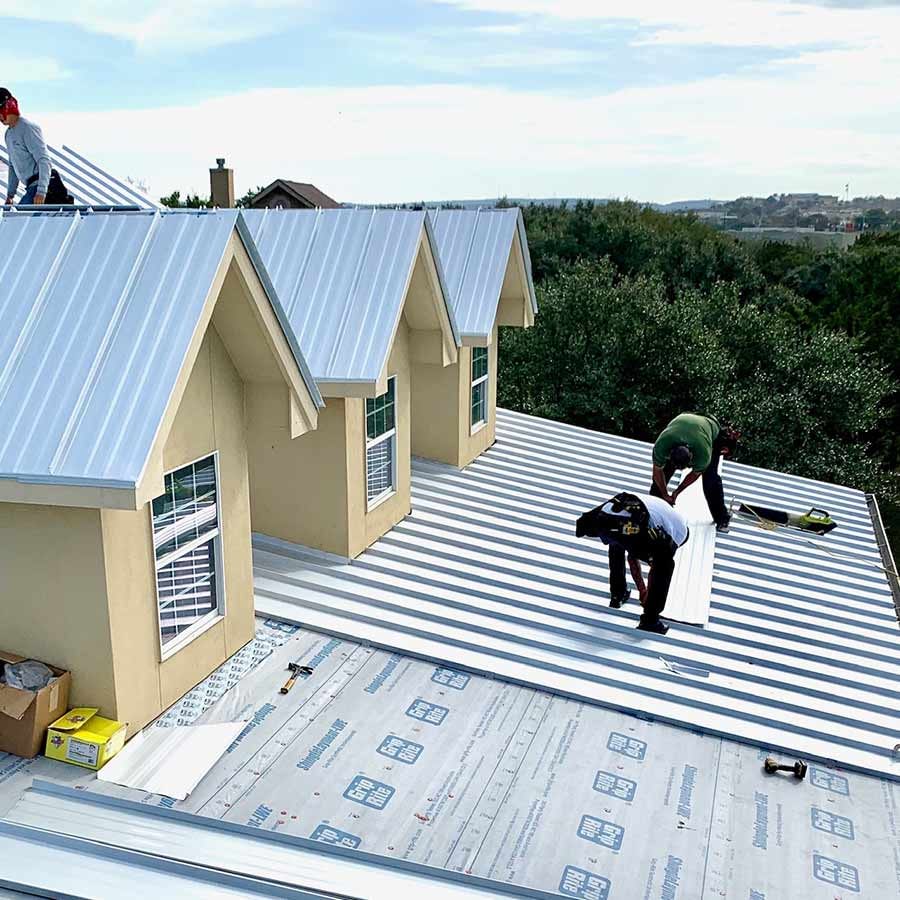 In Search of Roof Repair in San Antonio, TX?
While we understand that things happen and trees fall over in storms, it's not always so sudden. There are small things that you can watch for, so here are a few ways to know it's time to call us:
Your shingles look darker than normal or wet.
Flashing, or metal seals on chimneys and corners, is damaged or missing.
The paint on your roof is bubbled up, which could mean that water is getting underneath.
When you go up to clean your gutters, you find a lot of granules. Those are signs of deteriorating shingles.
Cracks appear in your shingles, they're peeling at the edges, or they're missing.
One of the most obvious ones is water stains appearing on your ceiling.
We Know ROOF REPAIR IN SAN ANTONIO
One of the best ways to avoid serious roof repair in San Antonio, TX is by having a routine inspection done. Missed damages can become something larger, which usually means more expensive.
Of course, while we love working with shingles, we're familiar with all kinds of materials. Whether it's a residential or commercial building, we work with:
Slate
Metal
Tile
Asphalt or wood shingles and shakes
We also know about flat roofing, so you can trust our knowledge. Whether you need an inspection or basic roof repair all the way to a completely new roof, we can help!
Call us today at 210-764-4111 and talk to our experts or start by scheduling your free estimate. You have nothing to lose and the best roof results to gain!
Don't just take our word for it. We have hundreds of happy customers.
I'm giving Wilson Roofing and Renovations Five stars. I appreciate the professionalism and friendliness. My experience with this company was a positive one; from the initial call with Brad to the contractors (Mark and John) arriving on-time to re-install my flue cap. The contractors made sure there was no other damage to my roof and ensured that the other caps were in place and secure. 

Wilson Roofing and Renovations did a great job, their men worked all day till the job was done. If I could give them 6 stars I would. Mark and Johnny were very friendly and informative throughout the process with the insurance company. GREAT job and will definitely use them again.

Was very apprehensive about the process, but Wilson Roofing and Renovations was professional in every aspect of the process. Brad's entire team is exceptional.
I am thrilled with the new roof and the painting of the 4,500 sq ft house all completed in just 4 days. A company that stands by their word and produces what they promise.

I needed some minor repairs completed to my home in preparation for selling it and Mark and his team were great. From Mark keeping his word about when the estimate would be given to the price, the entire process couldn't have been smoother!

Wilson Roofing completed work on my metal roof on two commercial buildings. The work was done promptly and completely. They came back out and reviewed all the work and even returned for a small bolt that still needed to be sealed. Very happy with the quality of work and materials they used.

I hired Wilson Roofing and Renovations to replace a roof on my home after hail damage. Not only was Brad and his team super professional, but they also got it done quickly, communicated well, did it for a great price and did a really great

Fantastic from initial contact through job completion. Brad communicated all his ideas in person and through the estimate and Sergio and the crew delivered on the promised roof. Had to replace it due to hail and hope it doesn't happen again soon, but would call them in a hurry if it does.